Loc extensions-Non refundable deposit
$

200.00
Sold out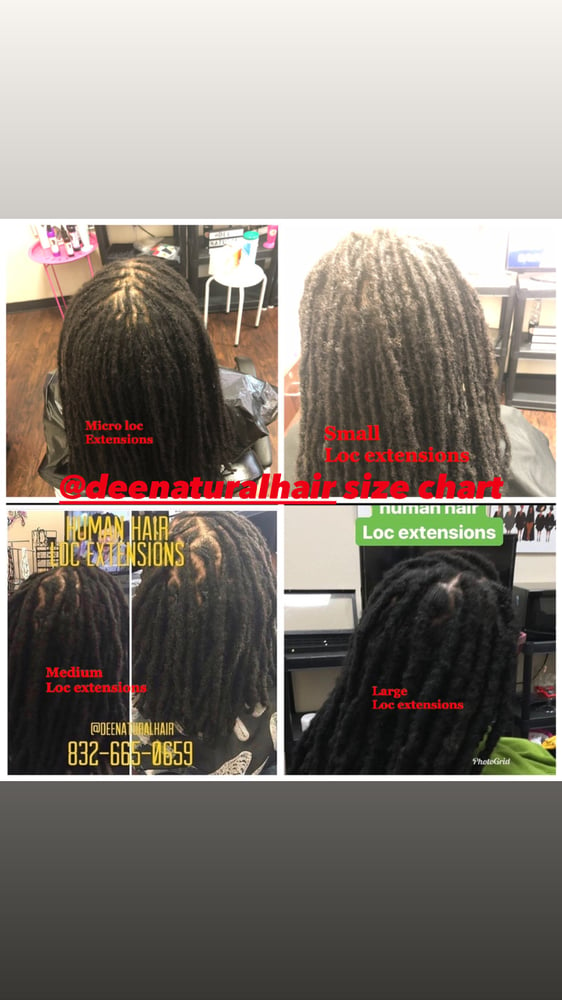 A non-refundable deposit must be made to secure your hair appointment. Your balance must be paid in CASH or Zelle ( if your Zelle doesn't work you are still responsible for the full payment) and is due at your scheduled hair appointment. If you have any questions or concerns please let me know .. Thank you for booking with me!
📛📛📛📛📛📛 All clients must wear a mask! Vaccine or not! 😷😷😷😷😷😷 do not come in here coughing on me 🙅🏿‍♀️
No clients under 18 ❌❌ Do not book🛑 if you do I will not refund your deposit 🛑
❌📛❌📛Due to our new COVID-19 restrictions ❌ No Additional guests will be allowed. ❌ no children ❌no friends ❌no family ❌no pets sorry
Warning ⚠️ Fair warning ⚠️ If you disregard my rules I will cancel your appointment and keep your deposit ⛔️⛔️⛔️⛔️⛔️⛔️
This is a deposit (non refundable)for scheduling an appointment for your Loc Extentions, Sisterlocks installation, micro Loc installment or repairs. You have either been given an in person consultation or have made a phone call/text to discuss all cost required for the completion of either Loc Extentions, Sisterlocks™ , micro locs or repairs and you are satisfied with the process and you are ready to embark on your new hair journey and are ready to book your hair appointment.
** please call prior to making a payment to insure the day you'd like to book is available and/or we have gone over pricing. Pricing quotes are estimated and can change due to the clients needs I.e thickness of hair, level of difficulty, hair added or longer length wanted. Final pricing will be discussed at your hair appointment. Please note that their are no refunds of services once rendered started and/or completed. Please make sure you that you have a complete understanding of what you are booking before you pay your deposit and are given a price quote that you are able to pay in full, and that all questions that you may have are answered before booking your appointment and paying your deposit.
❗️I do not use the crochet method to do my loc extensions. I prefer a more natural softer loc that gives off a better look and texture. Do not book with me if you are looking for pre-made crochet locs. I do not use them! Please also note that it is a process just as with normal hair locking. My services are non refundable however will offer repairs. The way they look on day one will be different as the days go forward with your handcrafted locs. They will soften and appear very natural as if you grew them yourself.
I do prefer that you have 2"-3" of hair to better anchor the locs. However I can do them on some shorter hair lengths as seen in my pictures of previous clients. Please note that if you do have very short hair it is asked that you will need to schedule an appointment for maintenance with me so that if their are any issues with your locs I can repair them at your maintenance appointment. If possible I do highly recommend that all new clients schedule their first maintenance appointment with me. If their are any questions or concerns about your locs that you may have going forward can be addressed in person at your scheduled follow up appointment. Thereafter you may choose to book your maintenance with another stylist of your choosing or you may opt to do your own maintenance which is also fine. I am always available to book with if you are having any issues 😃👍🏿 ( it's very easy to Retwist your own locs I am more than happy to show you how)
For those of you that are interested in getting Sisterlock retightening or repairs I require an in person one on one consultation as well to determine the condition of you Locs to give you an accurate cost of your service before scheduling your hair appointment. If your Sisterlocks were not initially installed by me. If no in person consultation has been done you may opt out and by paying this deposit you have agreed to continue with services without and in person consultation. Please note that the deposit terms can be updated or changed by the owner at their discretion.
📛📛📛📛📛📛 All clients must wear a mask! Vaccine or not! 😷😷😷😷😷😷 do not come in here coughing on me 🙅🏿‍♀️ I will cancel your appointment and keep your deposit if you refuse to wear a mask 🤞🏿
❌📛❌📛Due to our new COVID-19 restrictions ❌ No Additional guests will be allowed. ❌ no children ❌no friends ❌no family ⛔️⛔️⛔️⛔️⛔️⛔️
Please call 832-665-0659 or email [email protected] prior to booking for available dates.
Thank you
Dee